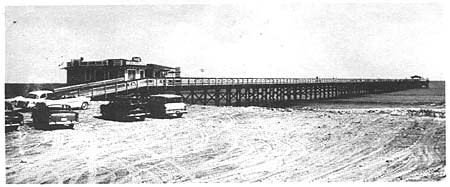 Did you know Cherry Grove, Ocean Drive Beach, Crescent Beach and Windy Hill were formerly small, separate beach towns? These beaches came together as North Myrtle Beach in May 1968.
You may think you already know all there is to know about our seaside villages, but to celebrate the 50th Anniversary of North Myrtle Beach, we're opening the archives of interesting information. In this series of blogs, we'll explore each decade and highlight many of the area's famous landmarks, people and points of interest. We hope this trip down memory lane will inspire you to come celebrate with us and make new memories this year.
Before 1968:
For years and years, families and friends have vacationed in the north end of South Carolina's famous Grand Strand. As the area became more popular, guests often traveled between neighboring beach towns to stay, play, shop and dine. But even before the area was known as "North Myrtle Beach," some noteworthy events had already taken place:
1947: Dew's opens
Dew's is a family-owned appliance and HVAC business and has been a local staple in North Myrtle Beach and the surrounding North and South Carolina communities since 1947. Chances are the beach home you rent each year was outfitted by Dew's.
1948: Hoskins Restaurant opens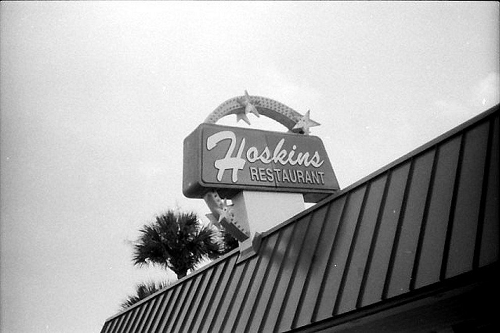 It only takes one visit to Hoskins to realize why the line for breakfast spills out onto the sidewalk from time to time. Known for its old-school flapjacks, sizzling Southern food and golden biscuits that come by the basketful, Hoskins has kept vacationers and locals full and happy for 70 years. While you're there, check out the photos from yesteryear that line the restaurant's walls.
1956: Waterway Furniture opens
Next time you're here, visit the Grand Strand's oldest furniture store, Waterway Furniture. In this iconic Little River store, you'll find everything you need for your home and your home away from home.
1960: Surf Golf Club & Beach Club opens
Located just a few blocks from the Atlantic Ocean, the Surf Golf and Beach Club opened in Cherry Grove Beach in 1960. This course was designed by notable golf course designer George Cobb, who also created the Par-3 Course at Augusta National Golf Club.
Between 1968–1978:
1969: Kelly Tilghman is born
This North Myrtle Beach local serves as a lead broadcaster on the Golf Channel. In fact, she is one of the longest-tenured Golf Channel on-air personalities, hosting the Golf Central and Live From programs. The Tilghman family owned and operated a golf course in the North Myrtle Beach area for 22 years.
1972: Dick Biondi and Billy Smith host WNMB 105.5 FM
Legendary Richard O. "Dick" Biondi was the morning announcer on WNMB 105.5 FM. One of the original "screamers," he was known as the "Wild I-tralian," and "Big Mouth." Biondi worked in North Myrtle Beach for a decade. Billy Smith, originally from Marion, help popularize beach music he heard growing up while on vacation in North Myrtle Beach.
We hope this trip down memory lane has inspired you to come celebrate with us. Visit our accommodations page to book the perfect beach home, condo, hotel or resort for your North Myrtle Beach vacation today! Want to learn more about North Myrtle Beach's history as a favorite destination? Check out the history of North Myrtle Beach from 1978-1988, 1988-1998, 1998 - 2008 and 2008 - 2018.