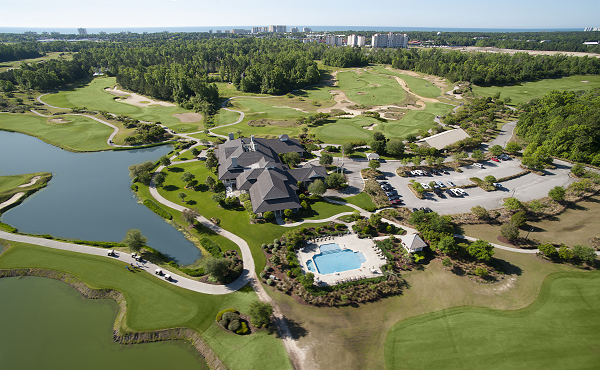 In May 2018, North Myrtle Beach celebrated its 50th anniversary as one seaside community. For this special occasion, we've reopened the vaults on the last five decades. This week, we're highlighting some of the historic happenings in North Myrtle Beach between 1998 and 2008!
2000: Barefoot Resort Opens
As golf continued to grow in popularity on the Grand Strand, Barefoot Resort simultaneously opened four championship courses in North Myrtle Beach. Designed by golf legends Greg Norman, Davis Love III, Tom Fazio and Pete Dye, the four courses at Barefoot Resort and Golf became known as the "fantastic four." In March of 2000, the Barefoot Landing Swing Bridge opened to provide easier access to this new resort.
Today, Barefoot Resort and Golf is frequented year-round by golf groups, as well as families and friends seeking a conveniently-located costal retreat. Just around the corner from Barefoot Resort is Barefoot Landing, a sprawling 100-plus-acre complex with some of the Grand Strand's best dining, attractions and shopping. Here, you'll find Greg Norman's Australian Grille. Owned and frequently visited by the international golf legend, this restaurant is a favorite for its fine food and spectacular view overlooking the waterway at the Barefoot Marina.
2003: The First Irish-Italian Festival Adds Another Exciting Annual Event
In 2003, inaugural Irish-Italian International Festival was held in North Myrtle Beach. This free, family-friendly event became one of many annual events that locals and visitors look forward to attending year after year.
Over the next 15 years, the Irish Italian Festival grew to bring together more than 15,000 together to celebrate different cultures with entertainment, street performers, arts and crafts vendors, and dance groups. And, of course, the legendary spaghetti-eating competition!
2005: North Myrtle Beach Celebrates Summer with the First Mayfest on Main
A few years later, another favorite annual event, Mayfest on Main, began. This event kicks off summer by bringing a day full of family-friendly music and festivities to the heart of North Myrtle Beach.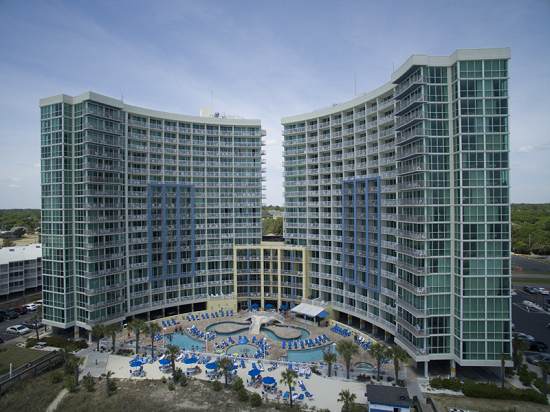 In fact, the 13th Annual Mayfest on Main will be the official celebration of North Myrtle Beach's 50th Anniversary!
2005: Avista Resort Opens Near Main Street
As the popularity of the Grand Strand area continued to grow, so did the need for a variety of accommodations. With 17 floors of beautiful one-, two-, and three-bedroom condos, Avista Resort added a viable option for families and friends who were seeking a beach-front getaway, but wanted to stay in full-service resort.
Today, Avista Resort is known for providing a home away from home to visitors, complete with a kitchen in every single unit. This beautiful resort also offers fun amenities including three pools, two lazy rivers, a kiddie pool, and 3 hot tubs.
We hope this trip down memory lane will inspire you to come celebrate with us and make new memories this year. Want to learn more about our oceanfront town? Read the history of North Myrtle Beach from 1968-1977, 1978-1987, 1988-1997, and 2008-2018.