In May 2018, North Myrtle Beach celebrated its 50th anniversary as one seaside community. For this special occasion, we've reopened the vaults on the last five decades. This week, we've highlighting some of the historic happenings in North Myrtle Beach between 1988 and 1998!
1988: Barefoot Landing Opens
In 1972, a 15-store shopping center called the Village of the Barefoot Traders was first established. In 1988, this unique and scenic property became Barefoot Landing. Today, Barefoot Landing is a sprawling 100-plus-acre complex located along North Myrtle Beach's scenic waterway. With a diverse mix of live music theaters, entertainment, restaurants and shops, families return to Barefoot Landing year after year to discover something new.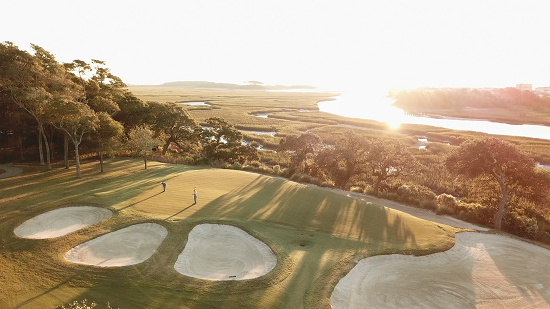 1990: Golf Courses Galore
As golf grew in popularity across the country, the Grand Strand became a destination for some of South Carolina's most picturesque—and challenging—golf courses. In 1990, Tidewater Golf Club opened in North Myrtle Beach. Since its opening, golfers have scheduled an early tee time at Tidewater to catch the sunrise over the signature 13th hole, which offers a panoramic view of the Atlantic Ocean and Cherry Grove Beach Inlet.
Also in 1990, Legends Golf Resort, a multi-course resort near Carolina Forest, opens for business. With beautiful 2- to 3-bedroom villas, this resort allows golfers an authentic "stay and play" golf vacation.
1992: The Carolina Opry Gets a New Location
Less than five miles from Barefoot Landing, The Carolina Opry has been a popular attraction in the North Myrtle Beach area since it relocated from Surfside Beach in 1992. The world-class talent at The Carolina Opry entertains guests with state-of-the-art production at the renowned Calvin Gilmore stage.
1993: Barefoot Landing Grows
In 1993, Alabama Theatre opens in Barefoot Landing, when the country music stars of Alabama wanted to return their musical roots to the Myrtle Beach area. Today, Alabama Theatre is home to critically acclaimed shows like ONE The Show and The South's Grandest Christmas Show.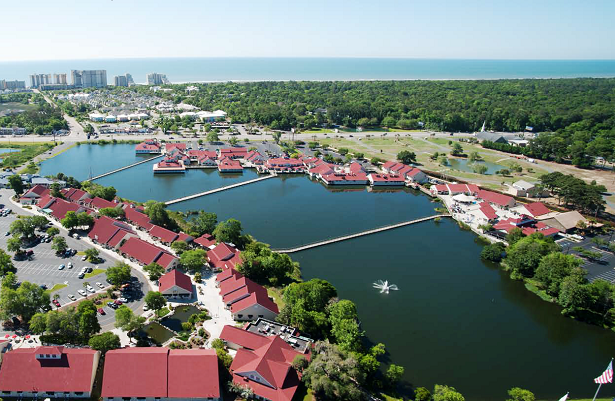 Just the year before, Dick's Last Resort restaurant opened in Barefoot Landing. Dick's Last Resort is known today for its cold beverages, "let your hair down" attitude and views from the patio tiki bar.
1997: House of Blues Opens
On May 4, 1997, House of Blues had a grand opening that included celebrity appearances from Dan Aykroyd, James Belushi and John Goodman of The Blues Brothers and R&B legend James Brown. Early performances of this concert venue included The Wallflowers, Johnny Cash, ZZ Top and Widespread Panic. Today, the House of Blues is one of the area's most popular attractions, with concerts featuring nationally known entertainers, as well as a Murder Mystery Dinner Theatre and weekly Sunday Gospel Brunch.
We hope this trip down memory lane has inspired you to come celebrate with us and make new memories. Visit our accommodations page to book the perfect beach home, condo, hotel or resort for your North Myrtle Beach vacation today! Want to learn more about our oceanfront town? Read the history of North Myrtle Beach from 1968 - 2978, 1978-1988, 1998 - 2008 and 2008 - 2018.