Sometimes, even the best-laid plans have to change. A lot of things are changing, but there's still so much you can count on. Like the sun peeking over the waves of the Atlantic every morning, people across the Grand Strand and beyond are adapting and finding ways to relax, explore, support their community and spend time with people they love.  
To do our part, we've put together a few responsible ways to stay connected to the things you love in North Myrtle Beach. The beauty of the landscape, serenity of the ocean, and hospitality and support of the people of our area will never be out of reach. Here's how you can stay connected to the beach in a time of social distancing: 
CAST YOUR DOUBTS  
There's no better place to relax, take a deep breath and enjoy some fresh air than the shores of North Myrtle Beach. Our beach is wide and welcoming, with uncrowded sands and a never-ending view. If you're looking for a place to get away from the crowds while staying close to something you love, head to the beach! There's so much to do in and along the ocean, but we've dropped a couple of our favorite suggestions below. 
Go for a run! There's no better place to work on your fitness than the beach. The sand provides a challenging track for a walk or jog, with a safe, low-impact surface. The natural breeze from the ocean will keep you cool while the sound of the waves provides a natural workout playlist. 
Make it a kid-venture! The beach is loved by all ages, but your little ones would especially enjoy a break from being inside. If the weather permits, enjoy the water! As the tide rolls out, the shallow pools left behind work as nature's kiddie pools, where kids can splash in the shallow water, make drip castles in the wet sand or try to spot a stranded starfish or a minnow. For the older kids, the expansive low-tide beach means there's plenty of room for flying kites and playing beach games. 
The beach isn't just the main attraction during the day, though. Walk along the beach at night and arm your children with flashlights and buckets before you go—you can try to spot and catch ghost crabs as they skitter across the sand. Even though it's tough to capture these speedy creatures, it never stops them from trying! 
Don't forget the dog. Perhaps the group most excited about our new social distancing rules, America's canine population must be enjoying this extra time with their humans. While the beach is a great stop for everyone, its equally beloved by your fur-babies! Our dog-friendly beach has room for walks, runs, and games with your pets. Just keep our beach regulations in mind (don't forget your leashes!).  
PARK IT WITH MOTHER NATURE  
North Myrtle Beach is overflowing with natural beauty. Even when other attractions are offline, Mother Nature delivers. The area's parks and nature sites are open and expansive, making them the perfect place to find extra room to explore. 
Our abundant and diverse landscape and ecosystem is bursting with life. Get out of the house and explore somewhere new—we have plenty of places for you to recharge and refresh. Here's some of our faves: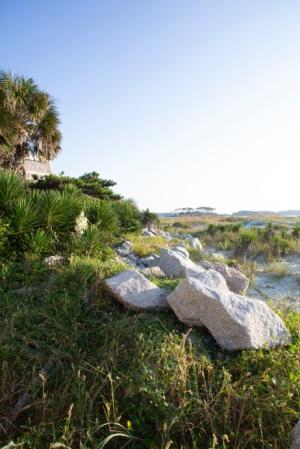 Find a hidden treasure. There's plenty of new activity happening around town, but some things never change. Ingram Dunes is a one-of-a-kind treasure hidden in plain sight in North Myrtle Beach. Tucked away in North Myrtle Beach's historic Crescent Beach neighborhood, Ingram Dunes is the tallest relic dune in South Carolina. It's 9.4 acres of an ancient dune system, and one of the last remaining of its kind. Make a stop at this thriving, but centuries-old, piece of maritime forest. It's the perfect place to stroll, look for wildlife, and try to identify some of the dozens of species of vegetation living in the area. It's estimated that Ingram Dunes was formed 80–100,000 years ago! 
Enjoy a beauty worth preserving. For another road worth traveling, you can find the Heritage Shores Nature Preserve tucked along House Creek, near Cherry Grove Point. Heritage Shores is a one-mile sand and boardwalk loop preserved in its native state. Gaze at wildlife and nature from the series of observation decks and learn about the area from several markers along the route describing the plants, animals, fish, and birds inhabiting the preserve. 
Bring sports back. Plan a game day and spend an afternoon at the North Myrtle Beach Park and Sports Complex. Pick your teams and enjoy a few games on one of the 162-acre park's fields. For extra fun, have the kids think up team names and mascots! With miles and miles of scenic trails, this complex is the perfect place for a family stroll or a bike ride. Pack a picnic lunch to enjoy at one of the seven picnic shelters.  
North Myrtle Beach is one huge natural playground. The area's parks make connecting with Mother Nature has never been easier. Get outside and enjoy the fresh air in North Myrtle Beach. You never know what you'll find when you explore new places. 
BRINGING THE OUTSIDE IN 
If you're unable to be in North Myrtle Beach or just holding down the fort at home, have no fear! There are so many ways to bring the food, music, culture, and fun of North Myrtle Beach into your home. During this unique time, you may be looking for ways to find solace or ways to get up and active—we've got both covered!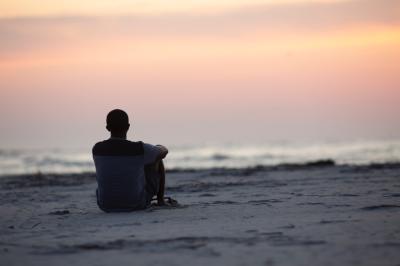 Have a seaside meditation session. It's scientifically proven—meditation can have positive effects on the mind and body! And we don't even need a study to be sure the sound of the ocean makes everyone feel better. With that in mind, we suggest taking just 20–30 minutes to disconnect and be mindful each day. We hope you're able to find your happy place by envisioning sitting on the beach, enjoying the view of a dock on the Intracoastal Waterway, or watching the sunset from the Cherry Grove Pier (check out our live web cam). Here's a playlist with more than enough videos to take you wherever you want to be. 
Do a little dance. Everyone knows a good Shag—the Carolina Shag that is—is the perfect medicine to lift spirits! Our state's official dance, the Carolina Shag is casual, fluid, happy dance that was born right on the shores of North Myrtle Beach! Created in the 1940's as a way for couples to keep their conversation going, the Carolina Shag is perfect blend of Southern hospitality and culture. Spend some time with your family or special someone learning and dancing in your make-shift beach club! 
You can learn all about the state dance here, pick up some tips and learn the dance online, and dance the night away thanks to this custom North Myrtle Beach Music playlist we put together for you!

Dish it out. Just because getting together in restaurants isn't an option doesn't mean you can't have some seriously-good food at home! North Myrtle Beach is home to some of the best fare and freshest seafood on the East Coast. Take this extra time at home to learn some new dishes and perfect those culinary skills. Surprise and delight your family by cooking a Carolina-themed meal! Thanks to some of the best cooks in South Carolina, you can even find the secrets to our state's most famous dishes online. Who doesn't want to wake up to fresh biscuits?!  
While you're planning to make a family feast, remember to shop local when hunting for ingredients! In North Myrtle Beach, Boulineu's Food Plus is open and ready to serve you for in-person or carryout shopping! 
Take a trip down memory lane. If you're looking for a fun way to learn something new, explore the rich history of the North Myrtle Beach area. Our blog is filled with several articles full of information and facts from the five decades since the incorporation of the city of North Myrtle Beach. What an interesting story time or trivia game for your family! Tap the links below to explore our history by the decade: 
For something more personal, pull out those photo albums and tell stories of your favorite family vacation memories. We'd love to see them on social media—just be sure to post them with the hashtag #JustCoastYes if you'd like your memories to be featured on one of our pages. We love hearing your stories!  
SHOP LOCAL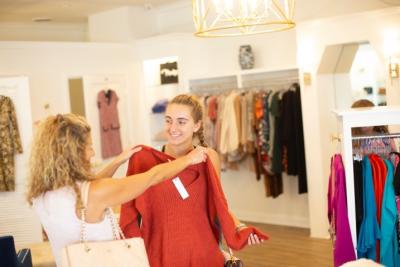 We are so proud of the hardworking and creative people of North Myrtle Beach! We are lucky to have talented business owners running restaurants, shops, and attractions serving visitors and residents alike. While we are all adjusting to new social distancing rules, we encourage everyone to continue to support your local businesses when you can. 
In North Myrtle Beach, we are happy to support these businesses who are finding ways to serve their clients. Take a stroll, ride a bike or hop in the car to shop and get take-out from a local business. Stay tuned to our social media pages as we highlight these businesses and how you can shop over the next couple of weeks! 
Even in a time where everyone is making some extra space, we hope you find ways to stay connected to the beach. We may be apart, but the things that really connect us all never close: relaxation on the shore, freedom in the waves, and a reconnection with a loved one. There's always a way to explore North Myrtle Beach!