Having trouble deciding which North Myrtle Beach events to put on your calendar this spring? Go ahead and book your beach house, condo, resort or hotel because we've got the inside scoop on this spring's must-do beach events that are sure to keep the whole family entertained.
EASTER EGG HUNT:
Hippity-hop on down to McLean Park in North Myrtle Beach on Saturday, April 20, for North Myrtle Beach's annual Easter Egg Hunt. Search for colorful eggs, eat some candy (maybe more than you should) and meet the Easter Bunny himself! Be sure to pack your Easter best for this tradition that keeps families coming back year after year.  
SOS SPRING SAFARI:
Put on your dancing shoes and get ready to bust a move, because this spring's biggest dancing event is back—SOS Spring Safari. From April 25 to 30, the rhythm of the Carolina Shag will be taking over the clubs and beach bars of North Myrtle Beach. Leave the kids with the babysitter and get ready to experience the tradition of South Carolina's state dance. Don't miss out just because you're a beginner. . . instructors will be offering complimentary classes, so there's no excuse not to join the fun!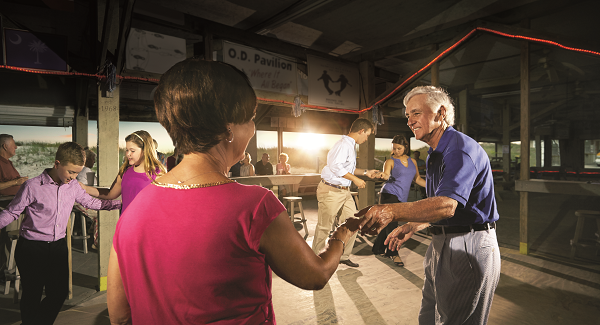 RIVERTOWN MUSIC & CRAFT BEER FESTIVAL:
Just down the road from North Myrtle Beach, drink up a good time in Downtown Conway at the Rivertown Music & Craft Beer Festival. On Saturday, May 4, from 11 a.m. to 7 p.m., listen to live music, taste craft beer and enjoy a classic car show. There's no admission for this family-friendly event, so enjoy an afternoon of exceptional entertainment that's easy on your wallet.
DIVAS HALF MARATHON & 5K RACE:
Hoping to finally accomplish that New Year's resolution? Look no further than the Divas Half Marathon & 5K Race in North Myrtle Beach on Sunday, May 5. Known as the most glamorous women's race series in the nation, this run is the perfect reason to grab your girlfriends and pack your pink tutus for a girls' weekend at the beach. After the run, head over to Bay Watch Resort for the official post-race pool party at 2 p.m. for a little R, R & R (rest, relaxation and refreshments!).
MAYFEST ON MAIN:
Each year, more than 15,000 locals and visitors head to Main Street Ocean Drive for Mayfest on Main, a celebration of music, arts and food. This family-friendly, rain or shine event starts at 10 a.m. and lasts until 6 p.m. on May 11. Bring a beach chair to listen to live music, browse the artisan crafts for a treasure to remember your vacation, or let the kids play in the children's area. You're sure to have a day full of fun with the entire family!
BLUE CRAB FESTIVAL:
Located in the charming fishing neighborhood of Little River, the world-famous Blue Crab Festival proves all good things get better with age! The 38th annual festival takes place May 18 – 19 and showcases the area's best seafood and classic Southern dishes you're sure to enjoy. With more than 300 fine arts and craftsmen featured, there is no shortage of gifts and goodies for the whole family.
Hoping to stay up to date on North Myrtle Beach's best beach festivals each season? Check out our events page for more information on things to do on your beach vacation.