Water Sports
You'll find plenty of adventure and water sports in North Myrtle Beach. From wakeboarding and Jet Skiing, to surfing and parasailing, the beach is an adrenaline junkies paradise Here are just a few of the fun water sports and boating activities you can enjoy on your next vacation:
Get swept away into the pristine natural environment that North Myrtle Beach has to offer.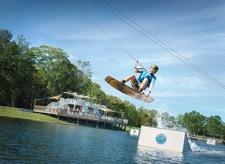 You're probably wondering what cable wakeboarding is. It's where riders are pulled by a high-tech pulley system instead of a boat. Yes…you heard us right, no boat! We recommend visiting Shark Wake Park, located in the North Myrtle Beach Park and Sports Complex, for an exhilarating cable wakeboard experience.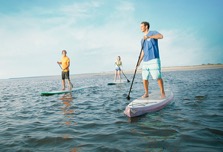 You will find many non-motorized water sports to enjoy in North Myrtle Beach, like surfing, kayaking and paddleboarding. Don't have a board? No problem! There are plenty of local shops in the area that will be happy to rent you one.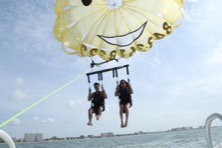 Thrill seekers will enjoy parasailing high above the Atlantic Ocean. Whether you are flying solo or with a partner, you'll experience breathtaking views as you glide hundreds of feet in the air. You may even spot a dolphin or two! For those interested in a parasailing adventure, we put together a list of the best places to go parasailing in North Myrtle Beach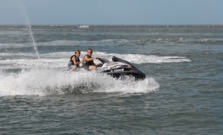 Ready to go out on the water? Whether you prefer to splash through the surf on a Jet Ski or a private boat rental you can find it in North Myrtle Beach. Just reach out to one of the numerous local marinas, Jet Ski or boat rental companies servicing the area.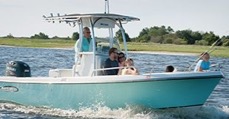 North Myrtle Beach offers exciting boating excursions such as individual/large group outings, private charters, casino cruises and riverboat cruises.