Hoping to plan a unique beach vacation? Plan your next stay at one of North Myrtle Beach's RV and beach campgrounds, where you can enjoy family camping with convenient access to the great outdoors from the comfort of your living space. Each campground offers a range of family-friendly amenities, so you're sure to find something that puts a smile on everyone's face! Here are four things to consider when looking for a family campground or RV park in the North Myrtle Beach area:
TAKE ADVANTAGE OF THE AMENITIES: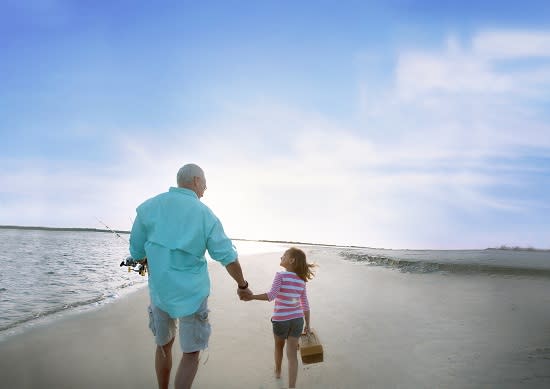 Looking for a conveniently located family campground with enough amenities for everyone? Plan your next trip to Briarcliffe RV Resort. If golf is your game, bring your clubs since Briarcliffe is just a hop, skip and jump from some of North Myrtle Beach's best golf courses. If you prefer a more leisurely round, Briarcliffe features its own miniature putt-putt course. There's no shortage of activities at Briarcliffe. Shoot some hoops on Briarcliffe's basketball court, then jump in the Olympic-sized swimming pool to cool down. A few blocks away from the pristine white beaches of North Myrtle Beach, you'll never want to leave!
EXPERIENCE LAKEFRONT LIVING:
Surround yourself with the beauty of Mother Nature at WillowTree RV Resort. Be sure to pack your bait and lines, because this top-rated RV resort and family campground features a private 36-acre lake. Make new memories while your little minnows fish from sunrise to sunset. Don't have an RV? Don't worry, your family can spend the night in one of WillowTree's lakefront cottages. An incredible campsite with endless amenities, WillowTree RV Resort is one of the North Myrtle Beach area's best-kept secrets.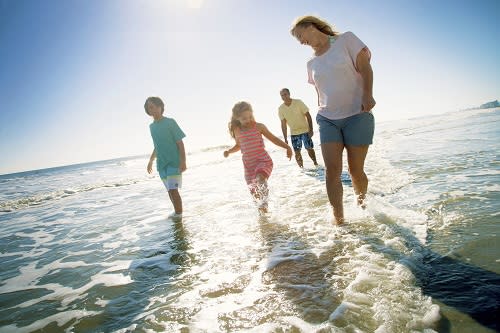 RELAX IN THE OCEAN BREEZE:
Hoping for some fun in the sun without all the hustle and bustle of a public beach? Look no further than the Myrtle Beach Travel Park. This park not only features an array of campsites and rentals, but also has its own private lazy river, indoor pool and outdoor water park. Families come back to this beach campground year after year to enjoy the oceanfront views and salty breezes.
ENJOY THE ENTERTAINMENT:
For the past 40 years, Apache Family Campground and Pier has provided modern amenities and thrilling entertainment to families visiting the Grand Strand. Open year-round, there's never a dull moment at Apache Pier. During the summer, enjoy activities each night, like karaoke, a fish fry, line dancing or fishing tournament. You don't need an RV to enjoy the benefits of a vacation at Apache; you can rent a one-, two- or three-bedroom leisure living rental. Either way, your family is sure to love the conveniences of this beach campground that comes with a complimentary ocean view.
Once you've found the perfect RV park or family campground for your stay, be sure to download our free North Myrtle Beach Visitor's Guide for the inside scoop on where to dine, shop and play!