After a few days of sand and sun, your family might be looking for some alternate activities during a vacation in North Myrtle Beach. Good news . . . the Grand Strand is home to exciting entertainment and delightful attractions, including a number of unique museums and aquariums. No matter your interests, you'll find something educational and enjoyable. After all, learning can be fun too!
IF YOU'RE A HISTORY BUFF: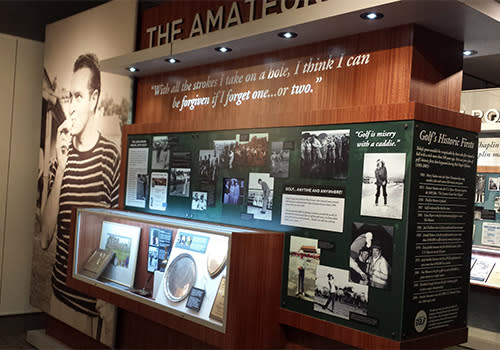 Bringing the history of the northeast corner of South Carolina to life, the North Myrtle Beach Area Historical Museum is a can't-miss activity for anyone staying in the area. Visitors and locals alike love to visit the museum and learn about the state dance, the Carolina Shag, which originated in the dance clubs a few blocks away. Before heading to the museum, get some brain fuel at one of North Myrtle Beach's famous pancake houses. Stop by nearby Hoskins, a true breakfast institution on the Grand Strand. Don't forget to try their famous pimento cheese grits!
IF YOU'RE AN ART AFICIONADO:
Just an hour from the Cherry Grove Fishing Pier is Brookgreen Gardens, making it the perfect day trip for anyone staying in North Myrtle Beach. You have likely heard of Brookgreen Gardens, but did you know it is home to the largest and most comprehensive collection of American figurative sculptures in the country? This collection is displayed throughout the stunning garden, as well as in three galleries and a visible storage and research facility.
With free admission every day, there's always a reason to visit the Franklin G. Burroughs-Simeon B. Chapin Art Museum. With 11 galleries that change throughout the year, this museum offers exhibits that feature paintings, textiles, sculpture, photography, video, ceramics, assemblage, collage, and more. And if you have kids, check out their tips for family visits for ideas on how to pique the interest of your little ones.
IF YOU'RE A FUN LOVER:
One of the area's top attractions, especially if an afternoon shower is in the forecast, is WonderWorks. With 50,000 square feet of edutainment, Wonderworks will spark the imaginations of kids through six adventurous zones.
Hoping to spot a celebrity on your beach vacation? See some of your favorites at the Hollywood Wax Museum. Have your photo taken with pop stars, Hollywood royalty, and professional athletes 356 days a year!
After a fun-filled day at one (or both) of these attractions, your family will surely have worked up an appetite! As you drive back to your rental house or condo, stop for dinner at Barefoot Landing, which has a number of North Myrtle Beach's favorite family-friendly restaurants.
IF YOU'RE AN OUTDOOR ENTHUSIAST:
Experience the natural wonders of the sea through observation areas and interactive displays at Ripley's Aquarium. A quick 20-minute drive from the Windy Hill neighborhood of North Myrtle Beach, this two-story aquarium features well-known aquatic life as well as exotic species of sea life.