Did you hear? Country Living magazine listed Main Street, Ocean Drive in North Myrtle Beach as one of the 23 Best Small Town Main Streets in America, and we couldn't agree more! Walking down Main Street may elicit nostalgia for your childhood vacation, or it may make you want to dance—or shop—till you drop. Either way, you don't want to miss out on all the fun Main Street North Myrtle Beach has to offer.
Charming shops and restaurants line Main Street, waiting for you to explore. Main Street is also home to a number of events throughout the year, like the popular summer music series, Music on Main. Pull up a chair and listen with the rest of the beach crowd, and don't be surprised if you see locals dancing the Shag at Music on Main events. This 1940s dance craze started in North Myrtle Beach and hasn't gone out of style on the coast of the Carolinas.
To get a taste of Southern hospitality and cooking, stop by one of Main Street's many breakfast spots. Try Hoskins Restaurant, a local favorite since its founding in 1948. You don't want to miss out on their giant old-school flapjacks or a basket of their famous biscuits.
After making your way down the lively street, sit back, relax and enjoy a drink at nearby Coconuts Tiki Bar & Grill, where your beverage comes with a complimentary ocean view. Or, if you're hungry, grab a basket of fresh seafood at a North Myrtle Beach institution, Duffy Street Seafood Shack,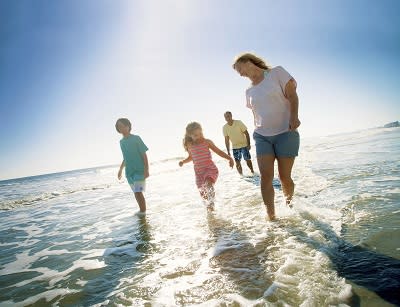 where you can't beat the energetic atmosphere (they actually let you throw your peanuts shells on the ground!).
The road ends where cement seems to dissolve into sand, so finish your walk by unwinding on a beach towel or taking a refreshing dip in the ocean.
Whether you're looking for a family beach trip or a couples getaway, Main Street North Myrtle Beach is the perfect place for your next vacation. Home to so many attractions, entertainment and dining options, there is something for everyone—go ahead and book your next trip today!