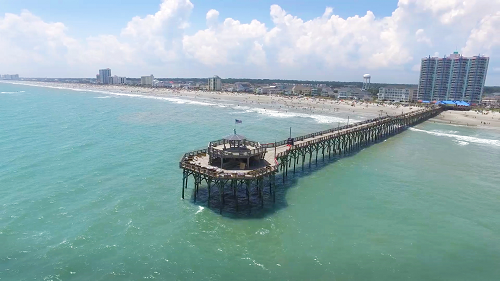 Generations of "in-the-know" visitors tell us how much they love North Myrtle Beach and what our quaint seaside community means to them. The good word is spreading! We're proud to top the list of "7 Amazing South Carolina Beach Destinations" by Travel & Leisure.
We're grateful for the families and friends who return year after year to enjoy convenient access to exciting entertainment, a surprising variety of unique activities, miles of pristine coast and plenty of ways to Just Coast®. Thank you for sharing your lives with us!
We also love to hear from you. Feel free to visit us on Facebook to share your story and tell us why you think North Myrtle Beach is a great beach destination.