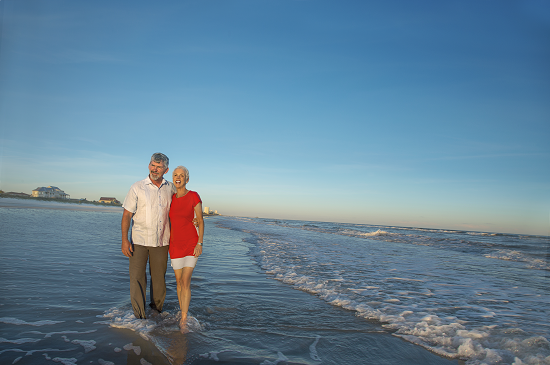 Heading to North Myrtle Beach this fall, but aren't sure how to start planning your trip? We're here to help! From learning the dance that made North Myrtle Beach famous to cruising on a dolphin tour, this list has you covered. Get ready for a fall beach vacation you won't forget.
DAY 1:
GET STARTED RIGHT
You'll want to start your fall beach vacation the right way, and that means getting a good breakfast. Lucky for you, North Myrtle Beach is filled with mouthwatering spots to grab the most important meal of the day. Try a local hotspot and head over to Johnny D's Waffles and Benedicts. As one of the most beloved breakfast destinations in North Myrtle Beach, Johnny D's serves up fluffy Belgian waffles and other Southern favorites every morning. For those who like a lighter breakfast, check out Crumb Buns Bakery for their famous honey buns and cinnamon rolls.
LEARN SOMETHING NEW
Once you're fueled up and ready to go, it's time to check out some of the Grand Stand's unique (and informative) attractions. The North Myrtle Beach Area Historical Museum provides excellent insight into the town's rich history. Interested in the arts? Visit Brookgreen Gardens. Founded in 1931, Brookgreen Gardens is home to stunning botanical gardens, sculptures, thousands of acres of wildlife reserves and even a zoo! Less than an hour drive from North Myrtle Beach's Main Street, Brookgreen Gardens is the perfect day trip and a great place to orient yourself with the culture of the South Carolina coast when you first arrive.
SHOWTIME
You've spent the afternoon learning all about the finer things—so now it's time to sit back, relax and enjoy a show. The Carolina Opry's fall show lineup includes Time Warp, a high-energy show featuring the best music of the 60s, 70s and 80s. The music numbers change every season, and this year, they're including songs from Woodstock that will get you toe-tapping and singing along in your seat!
DAY 2:
FORE!
No fall trip to North Myrtle Beach is complete without a round or two of golf. With dozens of courses available, there's something here for golfers of every skill level. For an ultimate golf experience, book your tee time at Barefoot Resort & Golf, where each of the four courses was designed by a different Hall of Fame player: Greg Norman, Davis Love III, Tom Fazio and Pete Dye. Each course on this resort has received national acclaim by every major golf publication. Talk about impressive!
DUPLIN WINERY
After you spend the day on the greens, take a load off and head to a local winery for a taste of some of the best wine on the coast.
Conveniently located in the heart of North Myrtle Beach, enjoy the delicious variety Duplin Winery offers. Well-known for their Southern hospitality, Duplin is a favorite for locals and visitors alike. Spend some time at the bar in a tasting room to familiarize yourself with their labels. After you finish your tasting, purchase a bottle of your new favorite label and settle in a rocking chair on their expansive patio and enjoy a glass of their sweet and refreshing wine.
Live music and other special events occur often, so check their website frequently to see what kind of fun is going down at the winery that week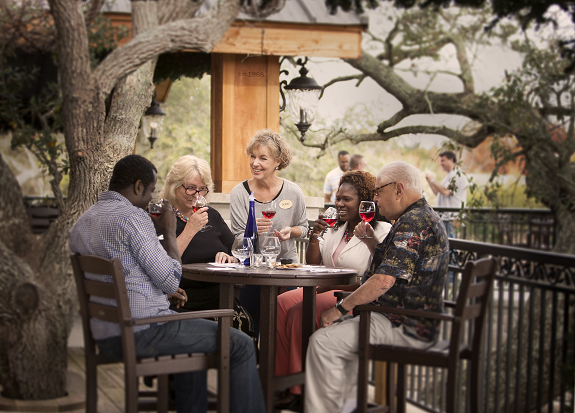 .
Day 3:
REEL 'EM IN
North Myrtle Beach is home to some of the finest saltwater fishing on the East Coast, and there's no limit to the number of spots, methods and species to choose from.
Head to Cherry Grove Pier for an easy way to get a line in the water. No fishing license is required to fish from this historic pier, and with nearly 1,000 feet of walkway, there's sure to be a spot waiting just for you. The Cherry Grove Pier is a dream destination for anyone who wants to satisfy their fishing itch. Its close location to both the beach and dozens of delicious restaurants make it easy to start your day here, then get right back to the excitement of the Grand Strand as soon as you step off the pier.
GET A LITTLE CLOSER
Carve out a night to discover the Carolina Shag, South Carolina's state dance and a cultural mainstay at Fat Harold's Beach Club. There's a DJ playing here nearly every night of the week and free dance lessons on Tuesday. Not familiar with the dance? We swear, anybody can do it! So don't be afraid to head to the dance floor and see why the Carolina Shag has remained so popular for decades.
If you're looking for something a bit different, head over to Duck's Beach Club. This classic bar has maintained its status as a staple of the Grand Strand for years by serving up good food, tasty drinks and weekly live entertainment. Fans of rock 'n' roll or beach music will find themselves in good company as they dance the night away to the twanging of guitar strings and the thumping of drums.
DAY 4:
SEE NATURE'S BEAUTY
Take a trip back out onto the water one last time with a dolphin tour. Most tours are still running throughout the fall in North Myrtle Beach, thanks to the mild temperatures.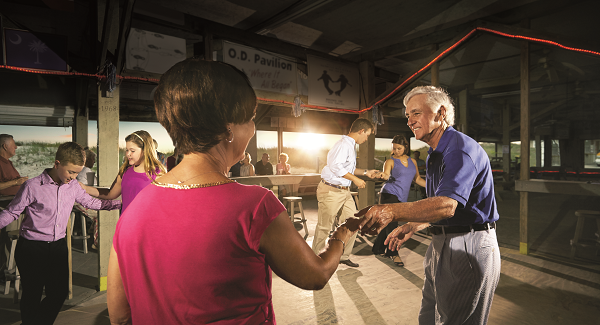 To get started, make a reservation with Voyager Deep Sea Fishing & Dolphin Cruises. Hop on one of their boats for the relaxing sounds of the sea and some quality time with our favorite sea creatures. The perfect ending to a picturesque trip, a dolphin tour is a surprising way to wash away your worries and focus on some quality time with your traveling partner.
EXPLORE BAREFOOT LANDING
With precious vacation time left, there's no better place to go than Barefoot Landing. There's something for everyone at this dining, entertainment and shopping complex. With events popping up almost daily, there is sure to be something exciting going on at the Landing during your visit this fall.
Spend your afternoon shopping and enjoying local boutiques. Afterward, treat yourself to some ice cream at Sweet Molly's Creamery, a local favorite, or grab a drink at one of the many restaurants here. Or both—you're on vacation, after all!
BUILD YOUR OWN BOIL
There's no better way to cap off a trip to North Myrtle Beach than with a fun and delicious dining experience. We recommend heading to Flying Fish Public Market & Grill, where you'll find a menu packed full of Southern seafood classics with a modern twist, like crab cakes or shrimp and grits. If you're feeling creative, pick the "Build Your Own Boil" option to craft your very own Low Country Boil without the hard work of cooking it yourself. Those who like their fish as fresh as possible will be delighted to learn that the Flying Fish also offers hand-rolled sushi.
Day 5:
FUEL UP
Before you head out of town, savor the last moments of your trip by grabbing a bite at one of our local eateries. A favorite to check out is The Shack. A good old-fashioned Southern eatery, The Shack has been serving up heaping plates of traditional breakfasts, as well as classic sandwiches and seafood platters, for the better part of a decade. If you want to eat where the locals eat, look no further: this is it.
We hope this five-day itinerary is filled with plenty of ways to reconnect with your someone special. Want some more options? Download our Visitors Guide for additional trip ideas. We can't wait to spend our fall with you!