Shop with a Hero Charity Golf Tournament
The City of North Myrtle Beach, North Myrtle Beach Chamber Foundation, And Barefoot Resort and Golf are bring the Shop with a Hero program back after a brief hiatus. The Shop with a Hero golf tournament proceeds will go towards North Myrtle Beach's outreach program for children to go Christmas shopping with a hero to purchase presents and necessity items such as winter coats.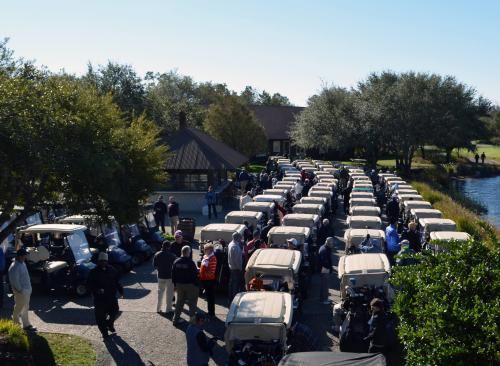 The Shop with a Hero program is for children in need at Ocean Drive Elementary School. Guidance Counselors identify the participants. It begins with a lunch and gift card and then the children, accompanied by a local Hero, goes shopping with a $150 Wal-Mart gift card.
Teams may opt to register for the package that includes raffle tickets and mulligans for $500 or register for $400 ($100/per person) that does not include the raffle tickets or mulligans. We are also collecting raffle items for the tournament. Items and donations may be dropped off to Destination North Myrtle Beach before December 1st.
Use this link to learn more, register, and/or become a sponsor.