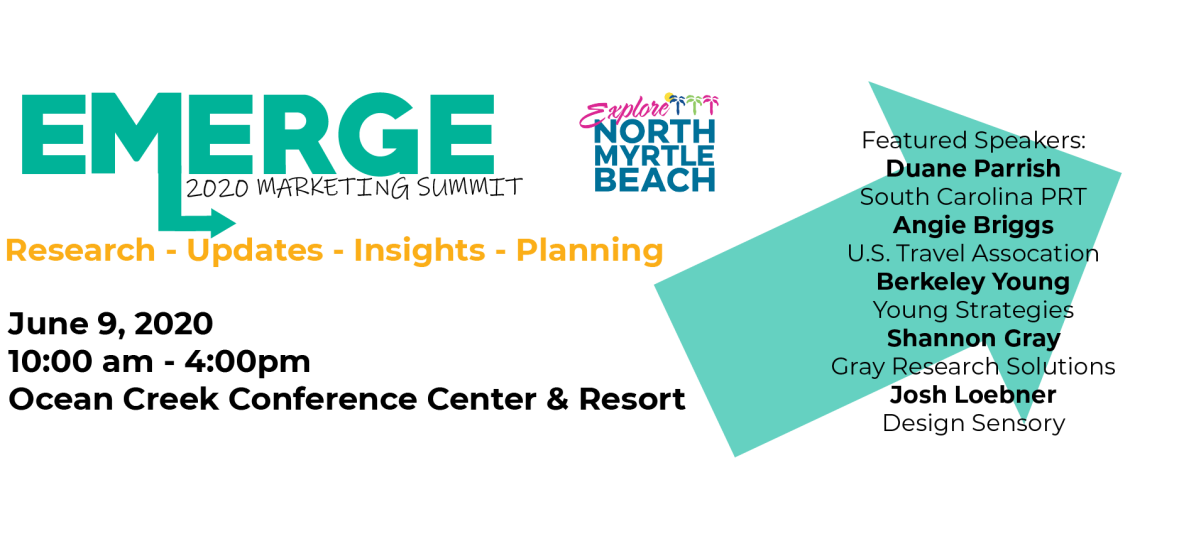 Join us for the 2020 NMB Chamber/CVB Marketing Summit - EMERGE on June 9th, 2020. This one-day program will feature travel marketing expertise at the local, state, and national levels. Registration begins at 9:30 am and the program will begin at 10 am and conclude with a Happy Hour at 4:00 pm. Registration is free and includes lunch.
Location: Ocean Creek Conference Center 
There are two ways to attend, in-person or via Zoom. After you register you will receive a confirmation if you register for the Zoom option the code will be sent with your confirmation. Space is limited in order to follow the social distancing capacity guidelines.
#EmergeNMB 
Featured Speakers & Topics 
Duane Parrish, Director - SCPRT
Presentation: State of South Carolina Tourism, Parks, and Recreation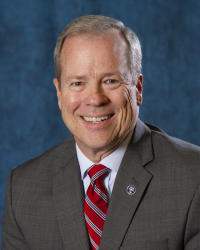 Duane Parrish is the Director for the South Carolina Department of Parks, Recreation & Tourism (SCPRT). Parrish has dedicated over 35 years of his professional career to the hospitality industry, including extensive experience in hotel property management and development throughout South Carolina. He was appointed to his current cabinet position by Governor Nikki R. Haley in January 2011.

Prior to his appointment as Director of SCPRT, Parrish served as President of the Premier Hospitality Group and was responsible for all daily operations, with oversight of various other divisions including development, human resources, accounting, and real estate sales. Utilizing a hands-on approach to business, Parrish has led many properties under PHG management to receive special recognition for improvements in guest relations and overall performance.
Angie Briggs, Vice President of Industry Relations - U.S. Travel Association
Presentation: The Value of Partnerships & Collaboration, Now More than Ever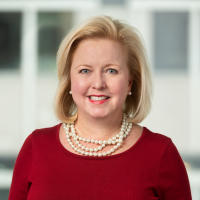 Angie Briggs is vice president of industry relations for the U.S. Travel Association. She is focused on engagement and growth across all member levels of the association. Angie is a frequent traveler, spending time in-market collaborating with U.S. Travel's national membership. Spending nearly three decades in the travel and tourism industry, Angie has a tremendous track record of identifying business opportunities within the industry and building strong partnerships.
Shannon Gray, Founder/CEO - Gray Research Solutions, Inc.
Presentation: Research & Insights: What are our NMB customers saying?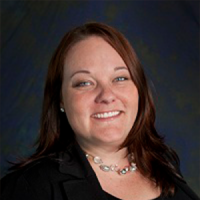 In 2013 Shannon formed Gray Research Solutions, Inc. With a background in both consumer product/service marketing research and tourism/community research, Shannon has studied thousands of consumers and their patterns.  Using this experience, she digs deep into the data to translate research findings into useful and relevant marketing insights for her clients.
Prior to forming Gray Research Solutions, Shannon served as an ethnographic analyst for Context-based Research Group in Baltimore, MD from 2005-2009 where she designed research studies and conducted ethnographic field research for corporate clients in industries including healthcare, consumer packaged goods, retail, transportation, and telecommunications.  At Context, she used methodologies such as in-depth interviewing, observation or shadowing, behavior and relationship mapping, and self-expression exercises.  Her corporate clients included Kraft, General Mills, T-Mobile, Family Dollar, Merck, Verizon, UPS, and the Associated Press.
Josh Loebner, Director of Strategy - Designsensory
Presentation Topic: Diversity, Disability, and Destination Marketing: Commitment versus Compliance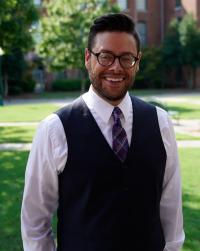 Josh Loebner has been in advertising for 20+ years, is Director of Strategy for ad agency Designsensory, and is pursuing a PhD from Clemson University focusing on advertising, diversity and disability. He serves on advisory boards for the Global Alliance on Disability Inclusion in Media, TravelAbility, Dollywood and the City of Knoxville, Tennessee. He is on the American Advertising Federation Mosaic Council, the advertising industry's premier think tank on diversity and inclusion, Hall of Fame inductee and was awarded the National Silver Medal for outstanding contributions to advertising, furthering greater inclusion of people with disabilities.
Josh writes for Adweek, and his chapter in The Routledge Companion to Disability and Media offers a comprehensive survey of advertising at the intersection of disability and media. He is fully blind in one eye and legally blind in the other, but clearly sees the best in everyone.
Berkeley Young, President/CEO - Young Strategies
Presentation Topic: Running the Triathlon: How to be nimble, creative, resourceful, tenacious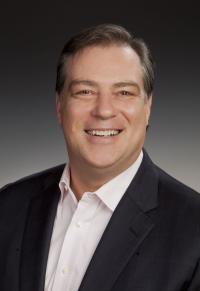 Berkeley Young specializes in destination research, planning and strategy. Young's travel industry experience includes management positions at a destination marketing organization, a Chamber of Commerce, a resort and a research and planning firm.  In 2004 Young formed his Charlotte, NC based company focusing on research and strategic planning for all aspects of travel destinations.  Young's firm is known for its custom tailored approach in using research to address specific issues for DMOs. In the last fifteen years Young has worked with over 100 destinations in thirty-four states and is a popular speaker at regional and national conferences and conventions.