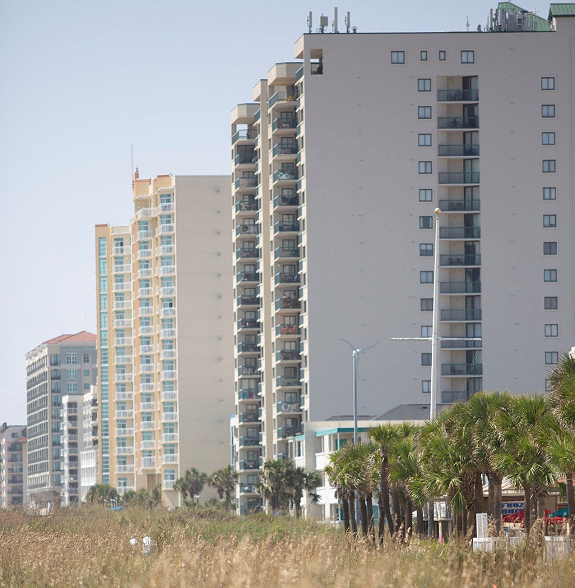 Hoping for a winter of soaking up sunny skies instead of shoveling snow? Spend the season in North Myrtle Beach in a long-term accommodation!
If you've never booked a winter rental before—or are looking for a few tips—we can help get you started:
1. ASK AN EXPERT.
To make sure you take advantage of any available deals and enjoy the best possible experience during your stay, we highly recommend consulting the professionals by partnering with a rental company. There are several companies that specifically cater to snowbirds and couples looking to have an extended winter vacation, which is often considered to be varying lengths of stay between October and March.
Here are some leading experts at rental companies that specialize in helping you select your best location from a beautiful beachfront to a charming neighborhood:
2. PRIORITIZE YOUR ACTIVITIES.
Each condo, villa and home comes with different amenities, like cozy fireplaces, expansive decks, indoor swimming pools or intimate jacuzzis. While searching for the perfect home away from home, it is helpful to consider how you prefer to spend your time in North Myrtle Beach. For many, convenient access to a morning stroll on the beach is a top priority. Sound familiar? There are several oceanfront properties to choose from.
Looking for easy access to nightlife, like dancing the Carolina Shag or listening to live music? Browse accommodations options near the intersection of Main Street and Ocean Drive, near Barefoot Landing, or along the Intracoastal Waterway and you'll be close to all the action.
The good news is, it's typically fairly quick and easy to get around North Myrtle Beach. Even in residential neighborhoods, you'll never be far from the things you love about the Grand Strand—like delicious dining and outdoor activities—or the conveniences of home, like gas stations, grocery stores or a gym.
3. STAY AND PLAY – AND TEE IT UP!
The Grand Strand is known for being a golfer's paradise—no matter the season! On most sunny, winter days you'll find pleasant conditions out on the greens. And with abundant award-winning courses across the Grand Strand, North Myrtle Beach is for a perfect home base for a winter getaway full of golf, golf and more golf.
Many accommodations providers offer special "stay and play" packages that bundle accommodations and greens fees just for golf enthusiasts, so don't miss out on savings at some of the area's most popular golf courses when booking your long-term accommodations.
4. EXPECTING COMPANY?
We find that people living at the beach, even during the winter, often have guests visit – especially to celebrate the holidays or a long weekend. Consider the number of guests you'll have at one time and plan for guestrooms in your accommodations or a location easily accessible to short-term rentals nearby. Many of the communities have gathering areas and restaurants that you may use too.
Have a four-legged friend? You're in luck, because North Myrtle Beach is a very dog-friendly destination. Many companies offer long-term rentals that allow dogs or other pets, so you can bring along your furry friend. And once you (and Fido) are here, be sure to try some of North Myrtle Beach's dog-friendly restaurants.
Make the most of your winter stay by signing up for our email, full of helpful information on the area's exciting events, experiences, attractions and deals sent right to your inbox!