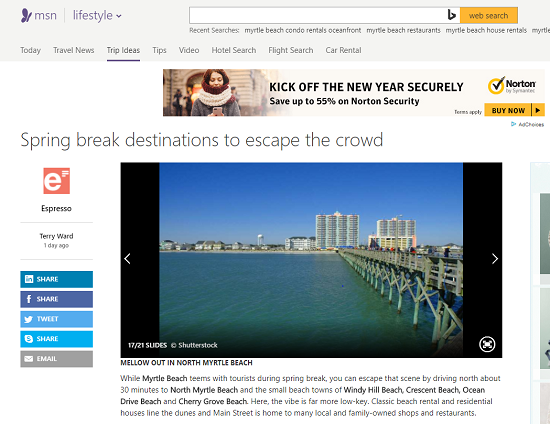 Each spring, families escape to North Myrtle Beach in search of a relaxing break. Not only do they find the getaway they were searching for, but experience convenient access to exhilarating entertainment and a surprising variety of attractions.
While our locals and visitors have protected North Myrtle Beach's casual beach town vibe, they continue to share their love of the area. In fact, we've been listed as one of MSN's Spring Break Destinations to Escape the Crowds!
We're grateful for the families and friends who return each year to our collection of seaside communities to enjoy delicious dining, affordable accommodations and miles of wide, uncrowded beaches.
We would love to hear from you! Visit us on Facebook and tell us why you're excited to spend your Spring Break on the beautiful of North Myrtle Beach.